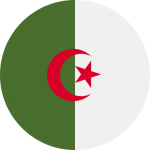 Algeria
In summer 2021 some volunteers from our team initiated a beach cleaning event called Together to protect our beaches at Kadous beach in Algeria.
Through to this program, we not only cleaned the beach but also raised awareness about the importance of protecting the environment.
Thanks to its success, this summer we ran a second edition in which 150 vounteers participated.