We're a bottling partner of The Coca-Cola Company across North and West Africa, where our teams produce, commercialize and distribute the world's most-loved brands and a wide choice of high-quality beverages.
ECCBC is today one of Coca-Cola System's leading bottling companies in Africa with presence in 13 countries in the north and west of the continent. This simple definition however does not achieve to explain all of our activities and our commitment to this continent, which has always welcomed us with open arms.
From our first day in the African continent, more than 30 years ago, we become actively involved in the development of the communities in which we operate. Therefore, we participate alongside the Coca-Cola foundation for Africa in projects that focus on improving education, the access to drinking water, health, entrepreneurial spirit and sustainability.
Welcome to the Equatorial Coca-Cola Bottling Company
A message from our chairman
We're a bottling partner of The Coca-Cola Company across North and West Africa, where our teams produce, commercialize and distribute the world's most-loved drinks brands.​
Our project in Africa started in 1989 in Equatorial Guinea and has since grown to span 13 countries, reaching over 160 million consumers and serving more than 250,000 points of sale, which make 2 billion of transactions per year. Equatorial Coca-Cola Bottling Company was incorporated in 1997 to serve as the platform for that growth.​
Today, thanks to our diverse and talented teams, we are market leaders in each of our territories. Our teams work hard to make Equatorial Coca-Cola more responsible, inclusive, diverse and sustainable with each passing day, whilst maintaining the excellent service to our customers and consumers that sets our business apart.​
We are also key contributors to our communities. We employ more than 5,000 people and our operations generate indirect jobs for over 35,000 people. We are also taking action to improve access to drinking water, health care, education and opportunities in partnership with The Coca-Cola Foundation, local governments and civil society.​
​ Read more about how we are transforming our business to meet the needs of tomorrow, in our ESG Impact Strategy 2030
Alfonso Líbano Daurella
Chairman of the Board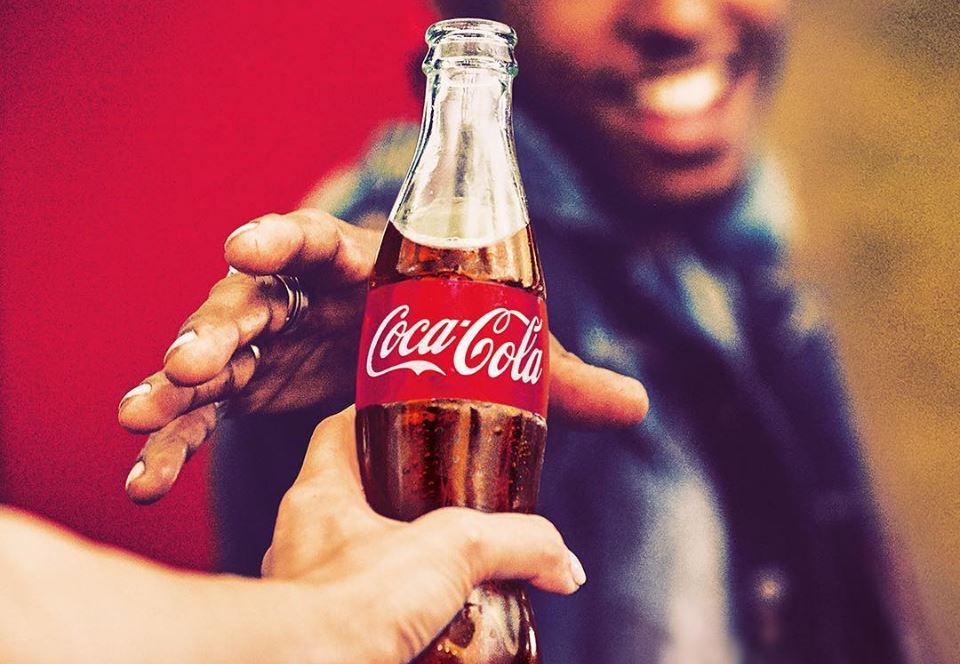 Our history
Equatorial Coca-Cola Bottling Company was created in 1997 to combine the operations in african countries and serve as platform for future growth.
1951

The Daurella Family has maintained a remarkable, long standing partnership with Coca-Cola since 1951.

Along the way, they acquired the rights to distribute Coca-Cola in Equatorial Guinea.

1989

Operations were discontinued due to conflict, but they were restarted in 1989, with just 6 employees and 50,000 cases.

1993-1996

COBEGA's African business expands to new territories: Guinea Conakry, Guinea Bissau, Mauritania, Cape Verde and the Gambia

1997

ECCBC is born, along with the acquisitions of Ghana and Sierra Leone. Soon afterwards, Liberia and São Tomé are added to company's growing footprint.

2002

The first investments are made in Morocco. The full number of acquisitions in Morocco are completed in 2005.

2004

ECCBC acquires Ceris S.A., a Cape Verdean brewery.

2005

ECCBC acquires Fruital S.A., a Coca-Cola bottler in central Algeria

2010

ECCBC reaches 100 million unit cases (570 million liters).

2012

ECCBC reaches 150 million unit cases (951 million liters).

2013

ECCBC starts the first Coca-Cola franchise in South Sudan.

2020

Equatorial Coca-Cola establishes the group's Head Office in Casablanca, Morocco

2022

Equatorial Coca-Cola integrated East and West territories in Algeria and reached an agreement to acquire Northern Morocco.
Our vision
To become the best beverage company in each of the countries that we operate in and the leading Coca-Cola system bottler in Africa.
Accountability
We are accountable and transparent in everything we do. As responsible members of our communities, we think globally and act locally.
Diversity
As a leading company in Africa with roots in a family business, we understand the tough realities of the countries where we operate and respect both their diversity and their heritage.
Passion
We share the hopes and aspirations of our local communities and we believe in what we do. We have fun at work and we are passionate about refreshment, consumers, customers and people.
Excellence
Whilst our production, quality and execution are consistently excellent, we can adjust to the challenges of our markets with speed and agility.
A winning team
We are more than the sum of our parts through trust, collaboration and dedication. We don't just work hard, we work smart.
Sustainability
We work together in harmony with our communities in order to preserve the natural environment for future generations.
Our products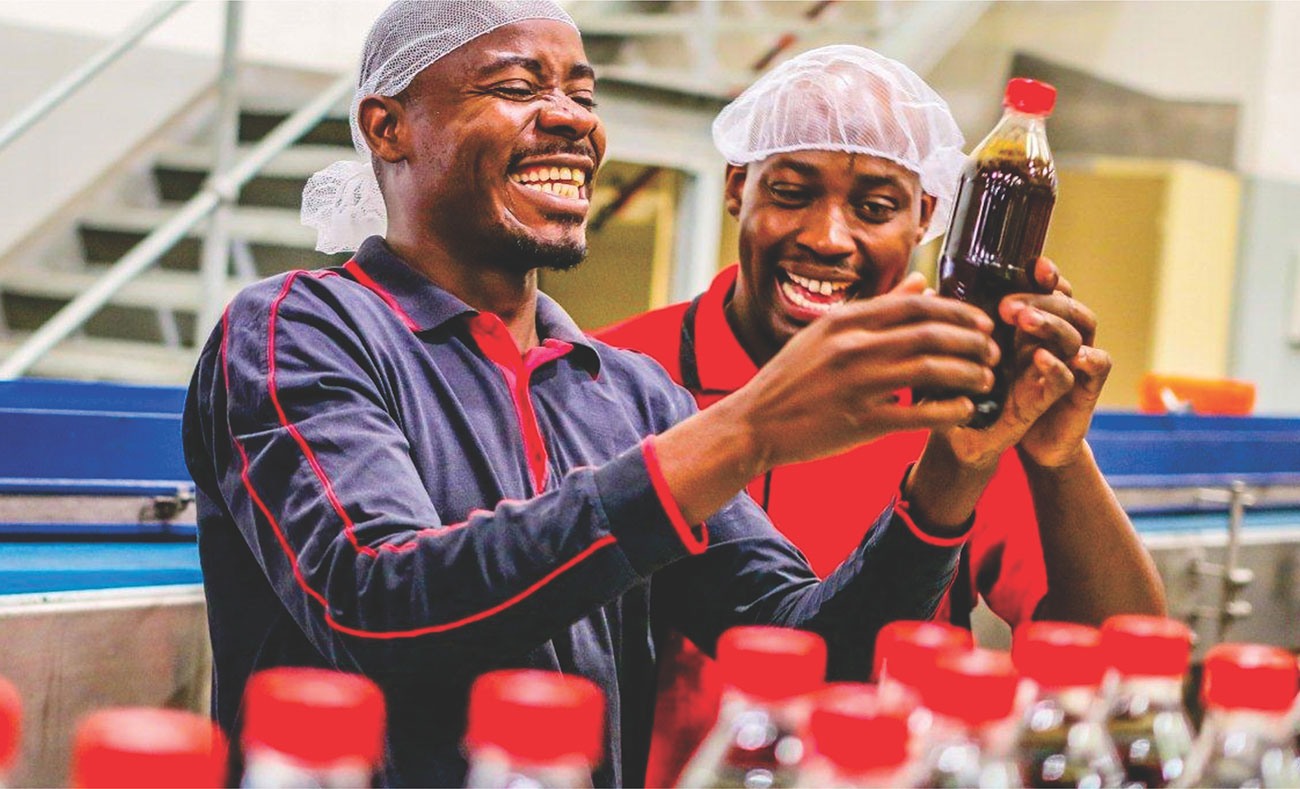 A succesful strategy
Since we began operations we have been adapting our portfolio of products to the tastes and needs of every market, consumer and ocasion.