A letter from the Chairman & CEO
Welcome to Equatorial Coca-Cola
Alfonso Líbano Daurella
Chairman
Alfonso Bosch
CEO
2022 was an eventful year, as the world grappled with the ongoing COVID-19 pandemic; with organisations, governments and individuals doing their best to learn from a year of collective experience living with the virus.
We are proud to say that Equatorial Coca-Cola has fared well in the face of these rapidly evolving challenges and that we have continued making strides on our path towards becoming a more responsible, inclusive, diverse, and sustainable business.
Thanks to the efforts of our teams, we are a more resilient and agile business today than ever before. Part of our improved capabilities can be attributed to the heroic efforts of our people, who have taken the considerable changes to how we live and work in their stride and maintained the excellent service to our customers and communities that sets our business apart.
2022 was also an significant year for our journey towards becoming a more responsible business. One of the most exciting milestones of the year was the definition of our new ESG Impact Strategy for 2030. This strategy has the goal of continuing to create lasting value for our communities and investing in a better future for Africa, by making sure that ESG priorities are baked into our decision-making processes and impact the choices our teams make every day. We know that this is critically important to the future of our communities, and by extension to our future as a business.
We would like to express our gratitude to our whole team for the great work they have been doing under trying circumstances. Our success in transferring our Group Head Office to Casablanca, despite the challenges of the pandemic demonstrate not only our desire to being ever closer to our customers, consumers, and stakeholders; it also showcases brilliantly the adaptability and commitment of our teams.
We would like also to thank the team for their excellent management with the Algerian integration and Morocco acquisition. Through this, Equatorial Coca-Cola reaffirms its commitment to Algeria, Morocco and the African continent as a whole.
About us
ECCBC operates in 13 countries in Africa, reaching over 160 million consumers, serving more than 250,000 points of sale and achieving 2 billion transactions per year.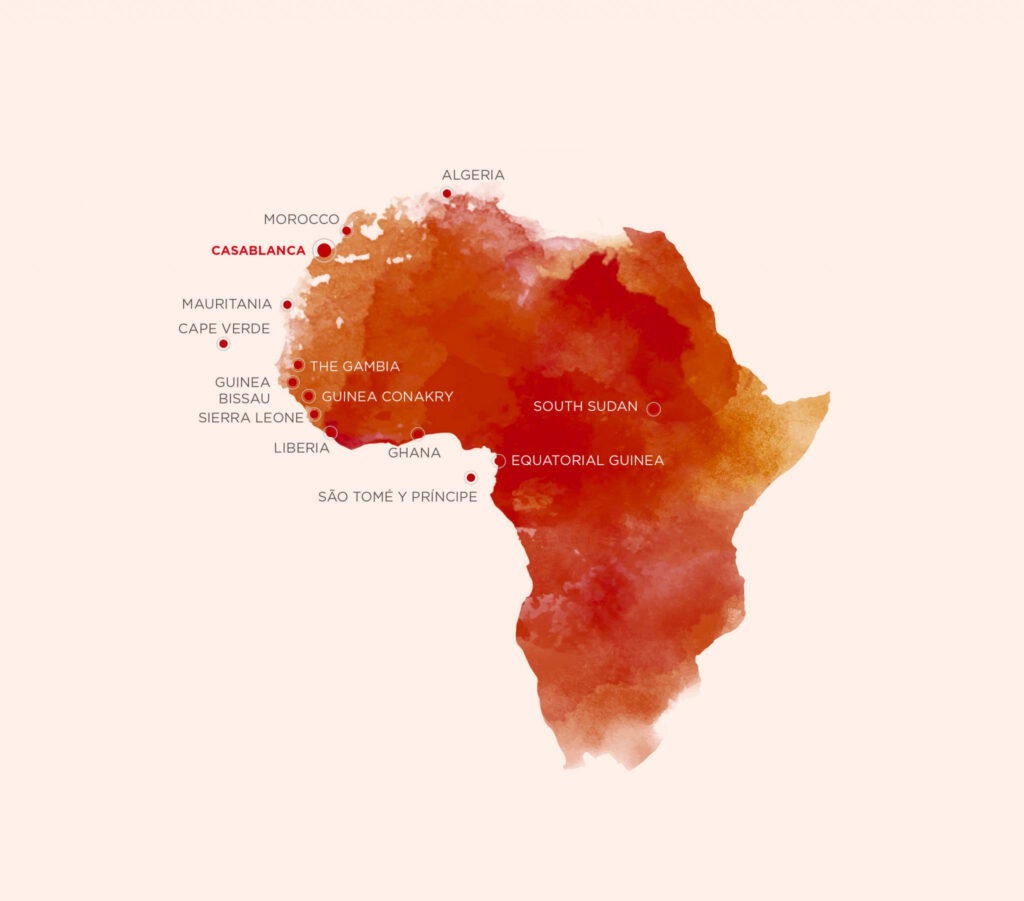 We are the bottling partner of The Coca-Cola Company across North and West Africa, where our teams produce, commercialize, and distributes the world's most-loved brands and a wide choice of high-quality beverages including Coca-Cola, Fanta, and Sprite.
Equatorial Coca-Cola's (ECCBC) story began in 1989 in Equatorial Guinea, before expanding to other countries including Guinea Conakry, Mauritania, Cape Verde, Guinea Bissau, and The Gambia. In 1997, ECCBC was re-founded as a Group to serve as a platform for growth into new territories like Ghana, Morocco, and Algeria.
In 2021, ECCBC achieved an important milestone in its transformational journey by completing the transfer process of most of the Group's functions and management team from Barcelona, Spain, to the new Head Office located in Casablanca, Morocco. This move demonstrated Equatorial's optimism about Africa's future and our commitment to becoming the leading bottling company in the continent, as well as our willingness to playing an increasingly active role in Africa's social and economic development.
1951

The Daurella Family has maintained a remarkable, long standing partnership with Coca-Cola since 1951.

Along the way, they acquired the rights to distribute Coca-Cola in Equatorial Guinea.

1989

Operations were discontinued due to conflict, but they were restarted in 1989, with just 6 employees and 50,000 cases.

1993-1996

COBEGA's African business expands to new territories: Guinea Conakry, Guinea Bissau, Mauritania, Cape Verde and the Gambia

1997

ECCBC is born, along with the acquisitions of Ghana and Sierra Leone. Soon afterwards, Liberia and São Tomé are added to company's growing footprint.

2002

The first investments are made in Morocco. The full number of acquisitions in Morocco are completed in 2005.

2004

ECCBC acquires Ceris S.A., a Cape Verdean brewery.

2005

ECCBC acquires Fruital S.A., a Coca-Cola bottler in central Algeria

2010

ECCBC reaches 100 million unit cases (570 million liters).

2012

ECCBC reaches 150 million unit cases (951 million liters).

2013

ECCBC starts the first Coca-Cola franchise in South Sudan.

2020

Equatorial Coca-Cola establishes the group's Head Office in Casablanca, Morocco

2022

Equatorial Coca-Cola integrated East and West territories in Algeria and reached an agreement to acquire Northern Morocco.
Our market
Numbers speak for themselves

880
Turnover (millions of €)
2,088
millions of transactions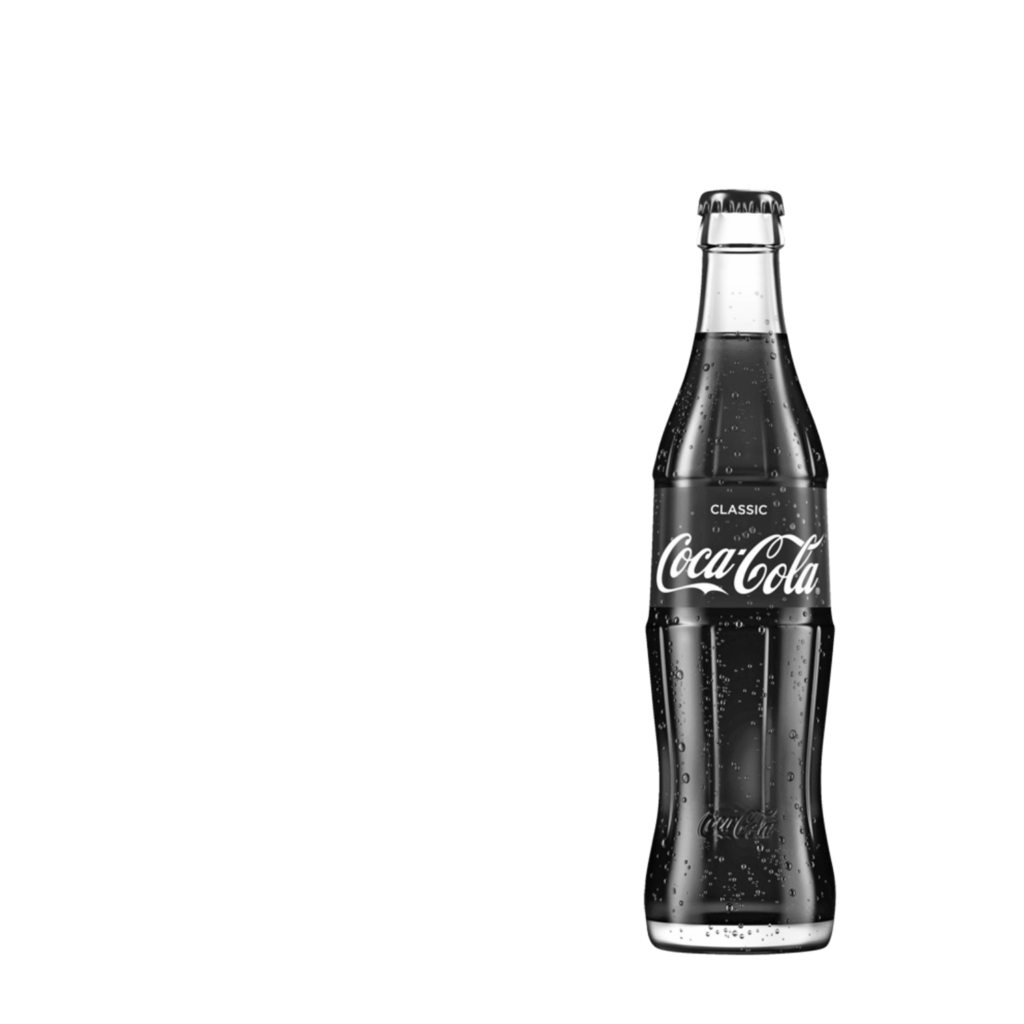 Our vision
To become the best beverage company in each of the countries that we operate in and a leading Coca-Cola system bottler in Africa.
Our values
Accountability
We are accountable and transparent in everything we do. As responsible members of our communities, we think globally and act locally.
Diversity
As a leading company in Africa with roots in a family business, we understand the tough realities of the countries where we operate and respect both their diversity and their heritage.
Passion
We share the hopes and aspirations of our local communities and we believe in what we do. We have fun at work and we are passionate about refreshment, consumers, customers and people.
Excellence
Whilst our production, quality and execution are consistently excellent, we can adjust to the challenges of our markets with speed and agility.
A winning team
We are more than the sum of our parts through trust, collaboration and dedication. We don't just work hard, we work smart.
Sustainability
We work together in harmony with our communities in order to preserve the natural environment for future generations.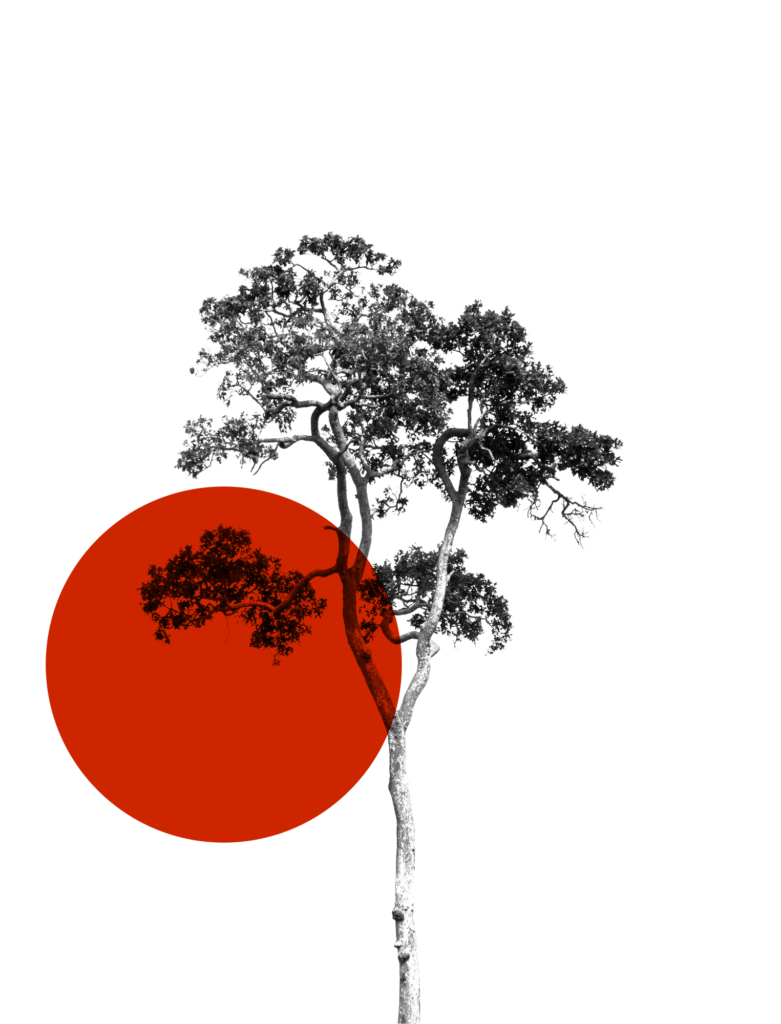 ESG Impact Strategy 2030
At Equatorial Coca-Cola, we have a long history of partnering with our communities to create long-term value for our shared future.
Our vision is to become the best beverage company in each of the countries that we operate in and the leading Coca-Cola system bottler in Africa. We seek to do this not only through the beverages we produce, but by creating lasting value for our communities and investing in a better future for Africa and for the world.
That is why, at the end of 2020, ECCBC decided to reinforce its sustainability strategy to ensure that our business meets the evolving demands of its internal and external stakeholders and protects our shared environment.
The purpose of this new strategy is to create value for ECCBC by integrating Environmental, Social and Governance (ESG) issues into our core business strategy. This reflects our belief that our success is tied up with that of our local communities, and that when they thrive, so do we. That is why, even though its scope is expanding, our strategy is still guided by the UN's Sustainable Development Goals for 2030 and Coca-Cola's global targets for 2030.
In 2021, ECCBC carried out a Materiality Assessment to help form the foundation of our new strategy. The assessment used insights from our internal and external stakeholders to refine our ESG vision, define the pillars of our strategy and develop the implementation roadmap.
As a result, our new strategy will be based on 6 key pillars where ECCBC has a significant role to play and can deliver the most value. Each of the pillars has been built with multiple commitments, action plans and initiatives to achieve our 2030 Sustainability Goals.